Stop Low Disk Space Error Message

Here is a common Low Disk Space Problem. You are saving a document, but annoying "Low disk space" message error keeps popping up. And it's not just document saving that causes these messages. They can show up anytime and can be very frustrating, especially while you are doing an important task.
If you are able to save your work once and try to carry on, these messages would keep coming up and make you believe that there is something fishy happening in your computer that is causing these problems. And it might even be true. Do you want to know what is eating up the space on your hard disk? And do you want to know how to resolve these pesky errors? Let's have a look at some solutions. Most of these methods are for Windows 7, but they would work on earlier versions as well.
Use a Registry Cleaner to Stop Low Disk Space Errors with one click!

Solution #1 Close Extra Programs
If there are open windows or programs running in the background, close them. There will be enough space to save your file and to continue with the work. This method works most of the time, but in case it doesn't, save to an external drive (a USB drive for example). That would be fine for now, but it's best to free up some space on hard disk for further use. So follow other solutions as well.

Solution #2 Turn off Antivirus
Turn off the antivirus, and it might increase space on your disk and stop low disk space messages. Antivirus programs take up a lot of disk space, and thus lower the computer performance- especially when they are updating. To know the space your program is taking, visit Control Panel. Go to Program Features and view the list of programs. Every program shows the disk space used by it. For Windows XP, go to Add/Remove Programs. If you have other programs no longer in use remove them also. It a great way to stop a low disk space message.
Make sure you turn it on again later. If your antivirus takes up a lot of space, buy a lightweight antivirus, like AVG. You can get the free version here: http://free.avg.com/us-en/free-antivirus-download Also check for the presence of spyware/adware. These two malwares can also make your computer buggy.

Solution #3 Empty Recycle Bin
Delete the files that you don't use, and uninstall the programs you no longer run to stop low disk place messages. Also, delete the cache and cookies of your web browser. For Google Chrome, you can do it by selecting Options->Under the Hood.
For Mozilla Firefox, select Options, and click on Privacy tab. Click on the link that says Clear your recent history.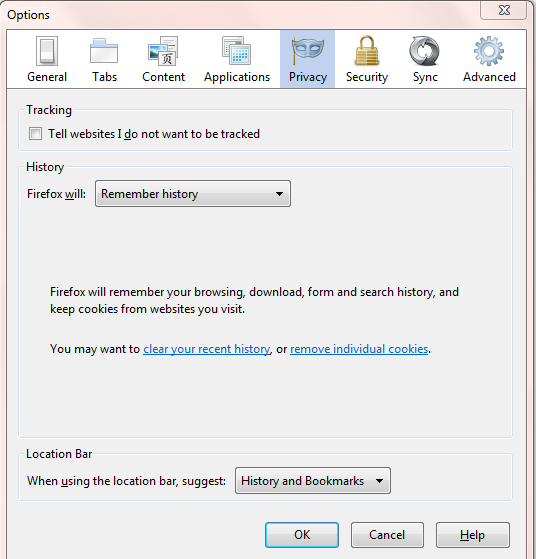 Solution #4 Use Check Disk
Check your disks to find errors in your hard drive. Go to My Computer and select the Hard Drive you want to check. Right click on it and select Properties. A popup will open up. Select Tools tab. Now click on Check Now.
If this doesn't eliminate the low disk space message, try defragmenting your hard drive. It frees up hard disk by clubbing together free memory space. Right below the Check now option, you can see Defragment now. Or you can go to Start, and type Disk Defragmenter in the search box. You will see the option of Defragmenter. Select it.
Now you can click on disks and defragment them. With this, all free memory would be grouped together, giving you more space.

Solution #5 Correct Registry Errors
Here are the steps for registry cleaning:
Open Regedit
Go to HKEY_CURRENT_USER\ Software\ Microsoft\ Windows\ CurrentVersion\ Policies\ Explorer
If you can't find it, create a new DWORD value. Name it NoLowDiskSpaceChecks
Now double click on the new DWORD Value. Enter the value 1. Press ok.
Now check the error messages. They should be gone.
Solution #6 Delete Windows Update Uninstall Files
This step is for Windows XP users. You can delete folders whose names begin with $NtUinstall. These folders would be in your Windows directory

They refer to previous hot fixes. If you have applied the fixes and your system is stable now, you wouldn't want to uninstall them. So there is no need to keep the uninstall files. You can safely delete them. Essentially unistalling files is the best way to stop low disk space message problmes

Solution #7 Bigger Hard Drive
If nothing else works, it is best to have a bigger hard disk. If you don't want to get tangled into internal cabling, you can also get external hard disks. They will give you plenty of extra space. If you are planning to use an internal hard drive, make sure its size is same as the existing hard drive so that it can fit your computer casing. There are many inexpensive hard drives available in the market. This is a easy but last measure to stop a low disk space message.
If you start facing disk space errors, try a few of these solutions.
A handy tip in the end If you have decided to replace the internal hard disk of your computer, be very careful while you do it. If you don't keep things grounded, it could lead to buildup of static electricity that can ruin the new drive. Before you open the casing, read the instructions given on the drive.
Try using a PC Cleanup Product to Stop a Low Disk Space Message